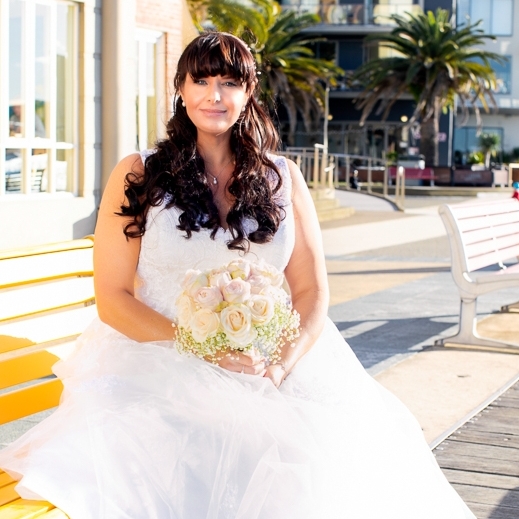 My goal as a professional photographer is
to CRAFT BEAUTIFUL IMAGES that CAPTURE the ESSENCE of a PERSON,
a LOVE STORY, a NEW LIFE, a PRECIOUS MOMENT in time.
All the while delivering a wonderful EXPERIENCE for my client.
THANK YOU HEATHER and team for our absolutely stunning wedding photos! You did an absolutely amazing job and were such a pleasure to have as our photographers. I can't even pick a favourite photo as I just love them all! We can't thank you enough.
- Chelle and Robbie, Oakdale NSW
"HEATHER IS AWESOME!
Finding the right wedding photographer is half the battle won, when planning the big day.
Photographer Heather Swan is my photographer of choice: A calming presence; capturing all the magical natural moments and taking all the stress out of the formal side of photo-taking. She has an amazing eye for detail and design. Her creativity is impulsive, decisive and the results are spectacular. I have never looked as beautiful as I do in my wedding photos. Thank you so much Heather, you kill me with your talent and awesomeness."
— Dawn Tratt, Wellington, NZ
"I love my photographs - they're beautiful."
— Liz Hayes, photographed for Collective Magazine.
"Oh my goodness, the images are amazing! I have never had such a nice photo taken of me, thank you so much!"
— Nikki Beaumont, CEO Beaumont Consulting
"I LOVE my photos!"
— Jessica Bailey, Founder The Cruelty Free Shop
"You are the BEST portrait photographer I've ever worked with. You made me look really beautiful!"
— Elise Vale
.